Irpin, Bucha, Gostomel / Ukraine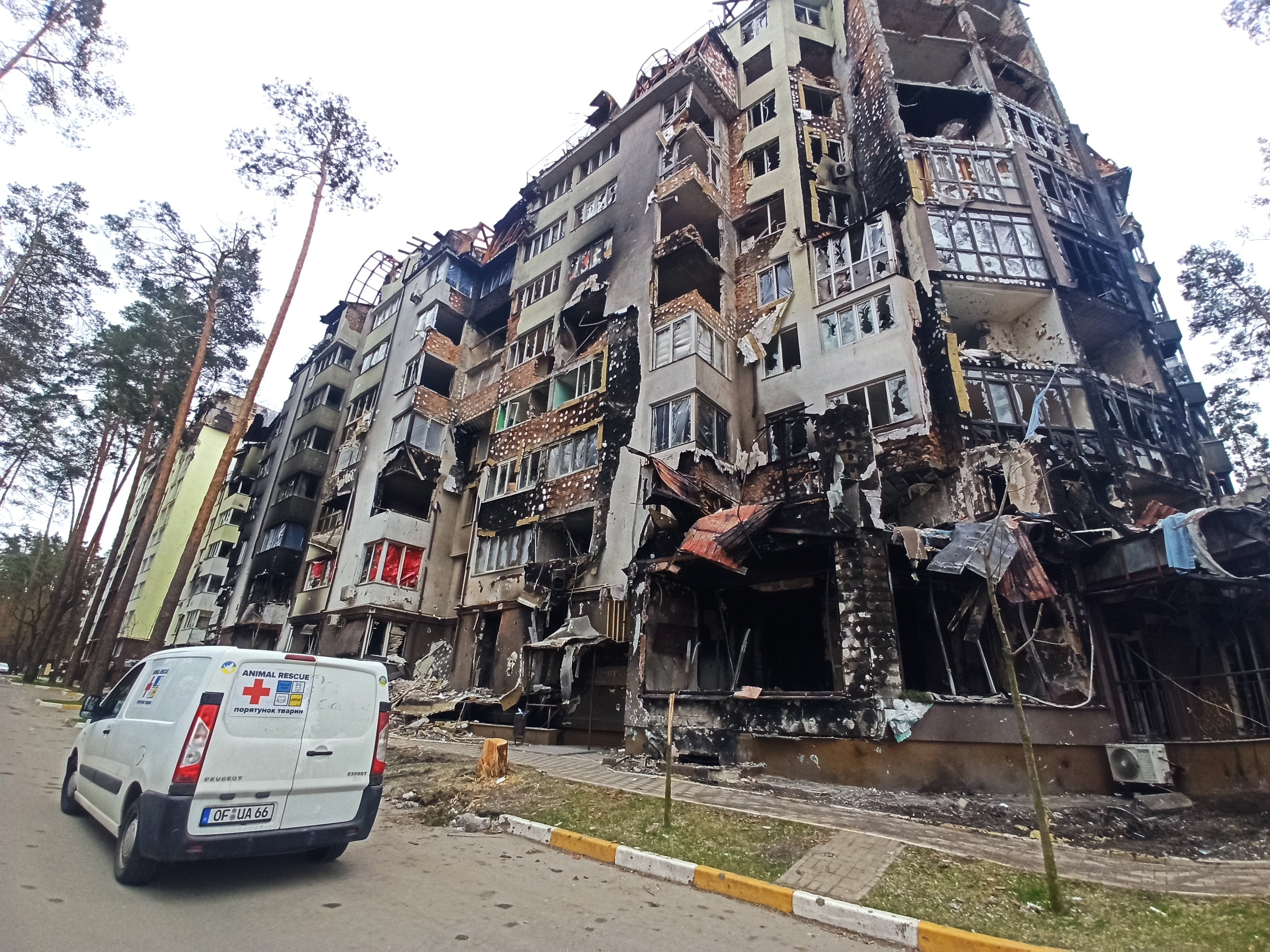 Until February 2022, these idyllic suburbs of Kyiv largely remained in obscurity, unknown to the outside world. However, the horrific deeds committed during the occupation of these places suddenly brought them into the public eye. When the liberation of Bucha, Irpin, and Hostomel occurred in April 2022, our team from Germany didn't hesitate for a moment and rushed to provide support. We knew that arriving empty-handed was not an option, so we loaded our van with food and other urgently needed supplies.

In collaboration with the Ukrainian volunteer group "Konura," led by the renowned dog trainer Andriy Dolzhenko, we took responsibility for numerous calls for help. These dedicated individuals focused primarily on identifying the most pressing issues in the liberated region.
Andriy established a hotline for requests related to food, the evacuation of animals, and their sterilization. Each group had its daily tasks, whether it was distributing food, rescuing animals, or assisting in the transport of animals to veterinary clinics. We pledged to provide these remarkable people with food and supplied over 10 tons of cat and dog food. This trust was built through personal acquaintances with Mr. Andriy and our active involvement in the team's efforts. We witnessed that every request was taken seriously, and no one was left alone.

Listening to the stories of the local population was almost unbearable without tears; undoubtedly, it was one of our most emotional missions. However, what impressed us the most was the solidarity of this community. Everyone took only what they urgently needed and extended help to their fellow neighbors. Those who requested two sacks of food shared with elderly neighbors or cared for the abandoned animals, of which there were many. The cities were inundated with stray animals, but fortunately, all of them were found or safely evacuated after liberation.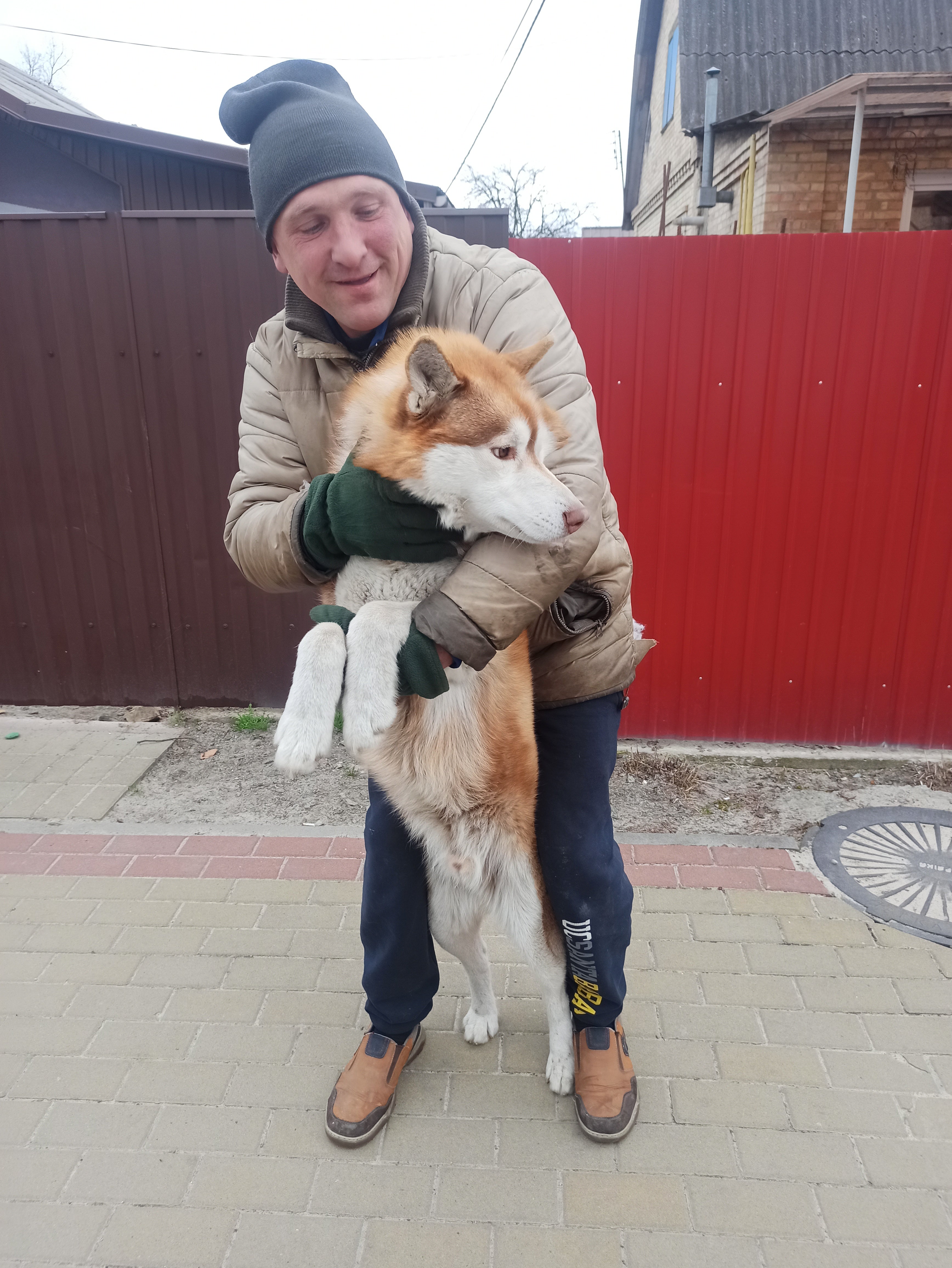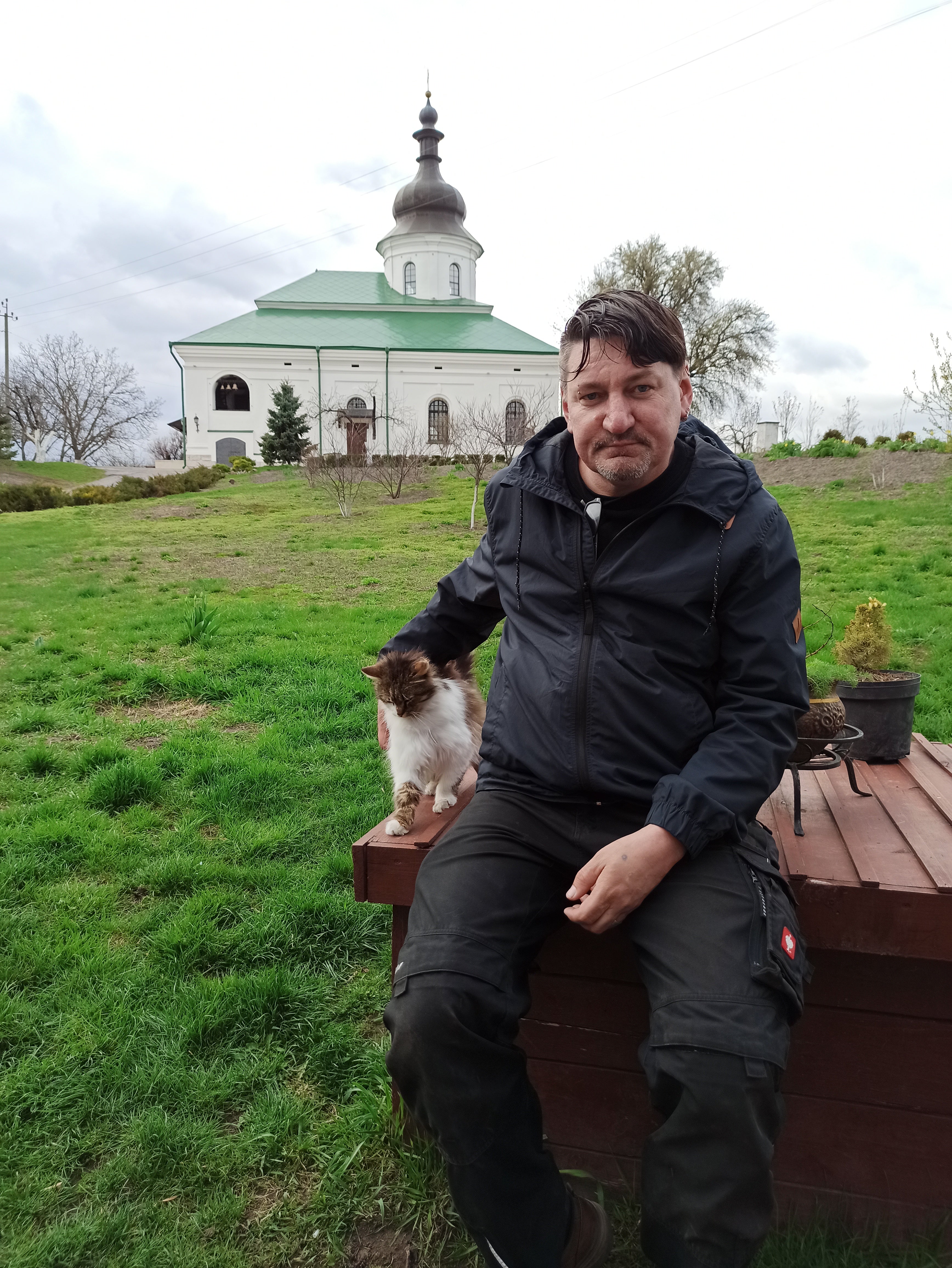 People greeted us with smiles, some with tears, but they were tears of joy. Spring arrived not only according to the calendar but also in the hearts of Bucha, Irpin, and Hostomel in April 2022.

There is still much work to be done to rebuild and heal the people, the animals, and the towns. However, we will not ignore any requests and will continue to provide our assistance.

This assistance is only possible thanks to the tremendous support of our allies from all over the world who stand together for hope and help.